Fashion Fabrics for Design
HELLO AWESOME FASHION VISIONISTA!!!
This  vlog tutorial/lecture on Fashion Fabrics takes you to the next step from my last post where we prepared a group of fashion croquis in our sketchbook in order to develop a unique concept group of dresses.  We traced the garments onto figures that we developed in earlier videos, and if you reference the photo file, it is full of fashion model images that you can sketch from to create your own figures for designing on.
Here's what you'll learn in the video below:
a method for presenting fabric swatches as an individual fabric board using double-stick tape
how fabric choice figures in to your design process
how I chose fabrics for this particular fashion concept group
a brief textiles intro that describes some textile terms: jacquard, lurex, stretch, jersey, iridescent, pastel, chiffon, print, taffeta
Remember, I urge you again, ALWAYS SELECT YOUR FABRICS FIRST!!! The fabric is your raw material….there is no collection of clothes, in fact there are no clothes at all, without fabrics to make them in!
click on the fabric board thumbnails below to see them in detail and texture.
Select and present your fashion fabrics up-front (at the beginning of any book-style presentation like a fashion portfolio) so that your audience knows exactly what you are working with when viewing your group.
Remember to consider fabric weights/qulities in your fabric selections: is there a weight appropriate for a pant? For a shirt? for outerwear? For layering under other garments? For suiting, for dresses?  Collect as many swatches of fabric as you can from as many sources as you can, so that you can access a range of textures and qualities.

Cost or quality considerations may be important for you. Is it a "cheap" or  "fine" fabric, is it a natural or synthetic? How is it cleaned or cared for, how durable or functional is it, and is it sustainably produced or recycled/recyclable?    All of these considerations speak about your brand.
More vlogging on the way in this series, so stay tuned, or JOIN THE TRIBE by subscribing for email updates for more FREE tutorials, tips, and tricks!
Don't forget that my course packages offer introductory or intensive comprehensive fashion portfolio development from the ground up!
Please share with your fashion community if you find these helpful and interesting.
LOVE,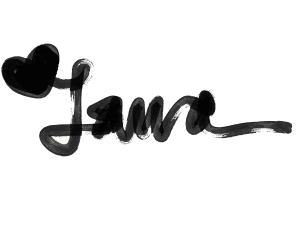 Laura