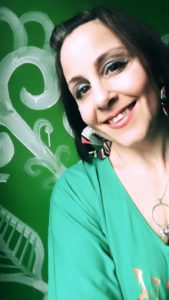 Hi!  I'm Laura! Your free gift bundle is enclosed here with video tutorials and ebook enclosed.  Thank you for including me in your journey into depth and gorgeousness of the arts of fashion design and illustration.
I teach the fashion -curious and fashion creative everything they need to know to be experienced and self-expressed in the arts of fashion. 
I've taken my 20 years designing in NY and teaching in one of the worlds top fashion programs at Parsons Schoo of Design,  and bring it to YOU on your time and pace. 
Here we are all about creating, 
about undoing fear, 
about diving deep into deisgn and art, 
finding our voice, honing our skills, 
developing our style and our message. 
My Freedom Fashion Program includes:
model drawing for all sizes,
fabrics and inspirations,
design sketching,
tech sketching,
flat sketching
detail drawing
fabric rendering
croquis
line sheets,
creative and conceptual collection deisgn for different seasons, customers,muses and occasions.
We work with gouache, pencils, ink pens and creative exploration and design.
with additional courses From Patternmaking , draping, iPad illustration, to Portfolio, you can customize your learning and bring it all together to feed your strengths and curiosity.
Fashion needs inspired voices of real people who create from love.
That's what we do here.
Thanks for coming!
-Laura Volpintesta
HERE"S YOUR EBOOK: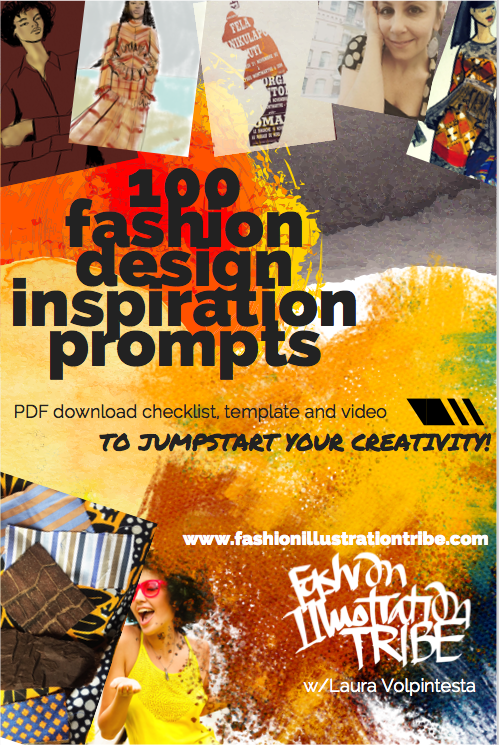 Here are your gifts, let me know how you like them and use them! You can always use the hashtag #fashionillustrationtribe when sharing your work on instagram, inspired by these tools, and let me know how they've fueled you! FIRST download your PDF ebook "100 Fashion Design Inspiration Prompts" BY CLICKING THE IMAGE ABOVE!!!

NOTE: book includes croquis templates in the back for quick sketching design ideason a variety of body types.


TRY MODEL DRAWING!!

While my model drawing course MODEL MAGIC is very loose and experimental, I also offer up right-brain guidelines to "orient you" to the experience of "BUILDING A BODY" on the paper.
Here it is, customizable for any body type by adjusting the widths.


ONE OF MY GOALS is to change the way you think about and see your drawing process so that you can break free from what's making you feel stuck. For that reason I created this innovative mini-course "everything but the girl", I call it. Just $25 today
RESOURCES RESOURCES: delicious fashion design books you'll use again and again!

Let me tell you all bout them in the video below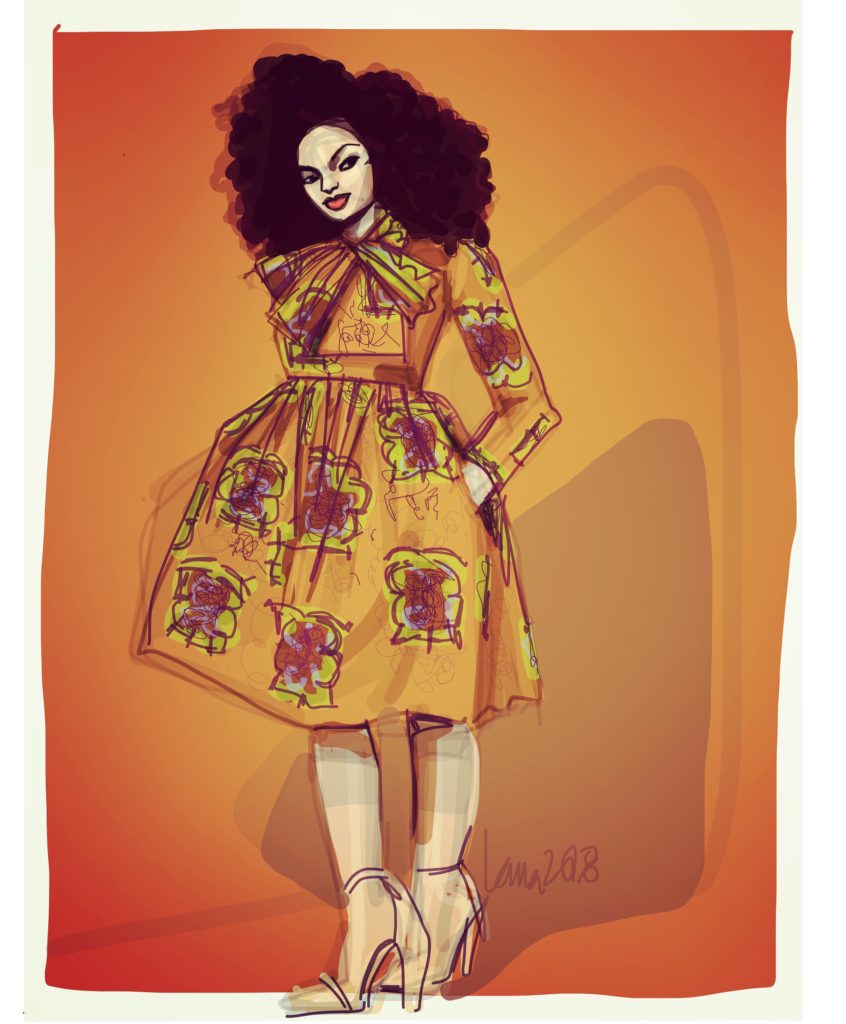 Whether you are interested in becoming more free, yet detailed and expressive in your art,
becoming a knowledgeable and experienced Fashion Illustrator working from the ground up… 
or an aspiring fashion designer wanting to know what fashion students learn in fashion schools (from a 20 plus years Parsons Fashion professor, author and designer/illustrator who LOVES to encourage you and bring out your voice ON YOUR SCHEDULE and at your pace),….
other students who come to me are already designers who are having a hard time communicating design specifics with their teams.
if any of these are you,
Then you are in the right place to go deeper.
IF YOU CAN'T WAIT: there's no need to wait at this time, Freedom Fashion is currently open and you can sign up here to start immediately.
REMEMBER——Click the  images and buttons above illustration up top to get all your goodies!
Love
Laura